The job sector has sadly seen a dip with all that's been happening lately, but one area that's still thriving is internet marketing in general, and affiliate marketing in particular.
With no serious barriers to entry or requirements, anyone can become an affiliate marketer with the chance to earn a real side income. However, you can't be an effective affiliate marketer without the right knowledge to help you get where you're going.
This is exactly why there is a book for affiliate marketers at every level, be it a beginner, an expert, or a veteran. And with the number of approaches one can take being a successful marketer, there is no right or wrong answer. Wherever you're at on your journey, quality information can help you get the best results at a quicker pace.
So, before we take you through the best books on affiliate marketing that we have listed out, let's go through some ground rules that are applicable for all!
Crucial Tips for Affiliate Marketers
Over the past few years, affiliate marketing has become a popular way to make money online. Some people thrive with a full-time affiliate marketing income, while others use it as a secondary source of income to get by. While there are countless affiliate marketing books to help you get started, there are certain things that must be kept in mind.
Here are some tips that can serve as a guide to affiliate marketing.
Choose the right niche.
Deciding on a niche is more vital than most people want to believe. The idea behind choosing a niche is to identify what industry and products or services you can promote on your website. After picking a niche, you need to come across as an expert in the field by your audience, which will cause them to respond to your content and take your product recommendations seriously. Talking about your experiences in the niche and using different products will give you much-needed credibility, so pick a niche where competition isn't too fierce and you can be the expert.
Understand your audience.
A glaring mistake most affiliate marketing beginners make is not knowing their audience. Understand their reasoning behind visiting your site or post. Every single detail of your target audience – from their typical gender and age to their locations and interests – could make a huge difference in how you approach your online business.
Once you understand their reasoning, you'll also know what they need from you, which gives you a chance to deliver exactly that.
Work out a strategy.
No marketing tactic works without a planned strategy in place. Create a strong strategy based on the niche you have chosen, the business you will be affiliated with, and the brand you're building. The right affiliate marketing book can help you better understand what an affiliate marketing strategy would involve.
Make sure you have a set plan before you go ahead with your blog.
Pay heed to SEO practices.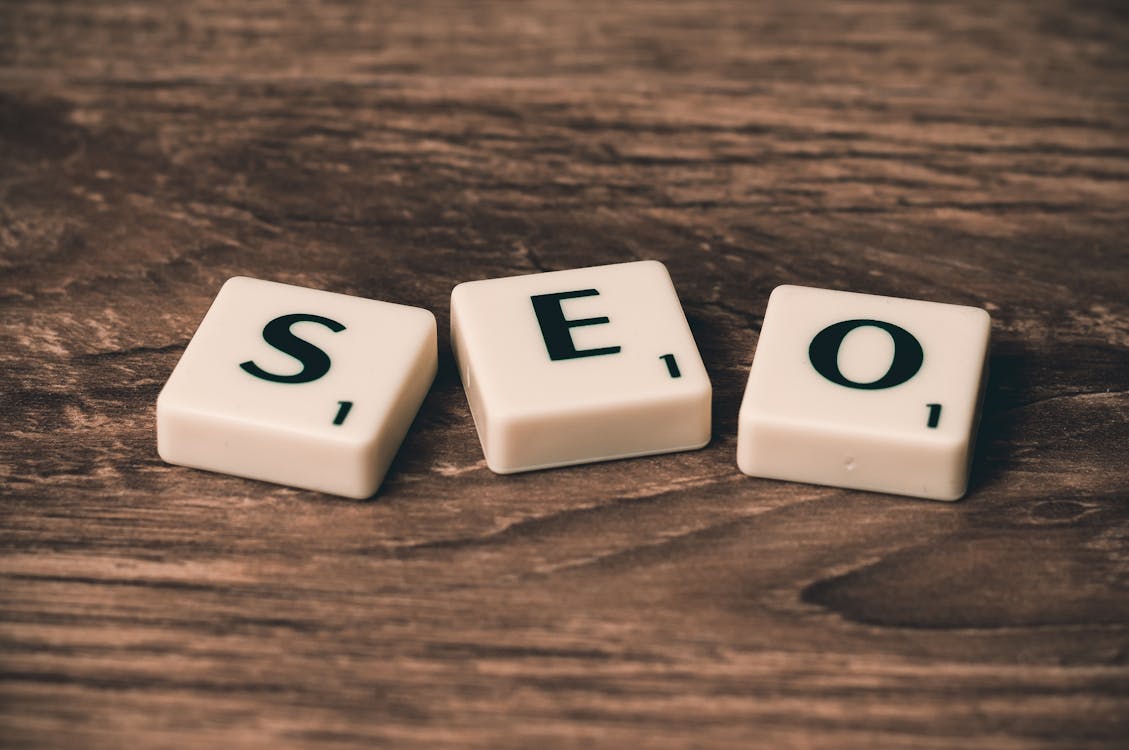 Every blog needs to follow certain SEO practices to be optimized for search engines. It's worth it – even if you publish good content, SEO is a key way to help people will discover it. Take a look at vital on-page SEO practices and implement those in your content.
For example, divide every post and page into sections and sub-section with headers so that your content pops up in every relevant search result. We recommend an SEO plugin like Rank Math or Yoast SEO to help take the guesswork out of content optimization.
Be part of a quality network of affiliates.
There is no dearth of affiliate networks in the market. However, make sure you take certain factors into consideration before joining a network of affiliates:
The quality of their products
The support offered by the network
The payment methods and frequency
The commission rates offered
Additionally, make sure you consult with other marketers to get their opinions about the network and the setbacks that come with it.
Promote what you have tried and tested.
A mistake that many affiliate marketers make is promoting a product they've never tried. We know it's easy just to review something by restating what other reviewers say, but only content that adds something new is going to get traction in Google. Leaving a generic review will hardly resonate with your audience.
When you speak from experience, your thoughts are more open and you're better able to win your audience's trust. So, while you may eventually promote items that you haven't used once you move higher up the ladder, start out with genuine reviews to help establish a reputation for your blog and a rapport with your audience.
Engage with your audience.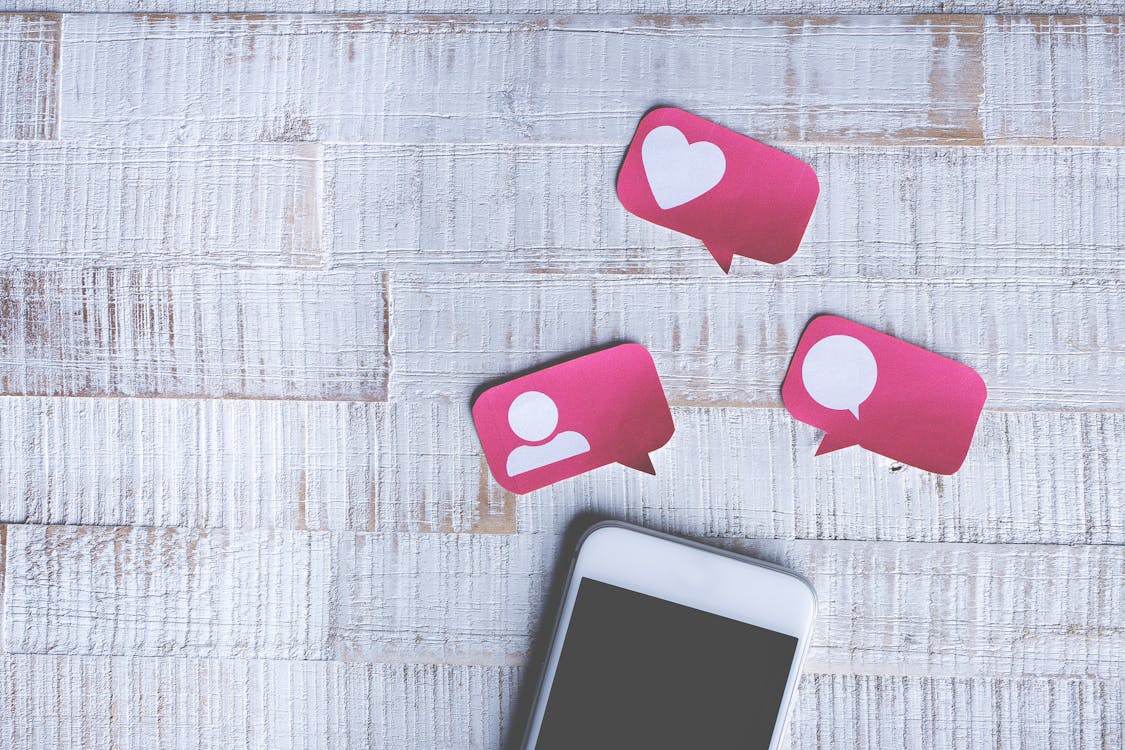 You don't need to be told twice how engaging with your audience can help them trust you better. By being genuine in your interactions and speaking to them as you normally would a friend, you can build a connection with them and get indirect marketers of your own by having them speak highly of you in their comments about your website.
Learn from the experts.
Like we emphasized before, it is never too late to keep learning. As you earn from your affiliate marketing business, make sure you invest back in learning from experts. You can do this by purchasing the best affiliate marketing courses – or to keep your costs down, just purchase a few good books on affiliate marketing to better your understanding and find more relevant and practical ways of marketing products.
All of these above-mentioned tips are a great start to new-comers in the field of affiliate marketing. And to add to the tips and tricks we laid down, here are some more that you won't find everywhere!
Never stop learning.
The amount there is to know about affiliate marketing is never-ending. If you think you've learned it all, think again! Here's just a quick list of supplementary topics that can help:
SEO
User experience (UX)
Email marketing
Copywriting
Video
Social media
Business
And these don't even include things related to your business like legal and accounting!
Spend your time reading up on new practices, case studies, and materials that can help you learn more and stay updated with current marketing trends. Looking at what popular brands are up to can give you a better idea of what to expect.
Don't just learn. Do.
Now that you're dedicated to learning, remember that everything you learn can be forgotten if you don't put it to practical use. And with times changing and giving way to newer marketing trends, actually doing what you learn will make you a better marketer than someone with just head knowledge.
Master your industry or field.
There is no right way when it comes to affiliate marketing. You may go through several guides to affiliate marketing in a day and still not have the perfect answer to all your questions. That's partly because what works in one niche isn't necessarily the best practice in another.
Everything you read in books comes from years of experimenting and taking note of what worked and what didn't for them. Make sure you keep experimenting and test the theories you come across. If you have a 'eureka' moment for your business, go for it, and trust your instincts.
Rely on analytics.
Analytics play a defining role in helping affiliate marketers make the right decision. Don't ignore the numbers when you strategize your marketing plans for your business. Use the data at hand to boost your marketing business with a better understanding of specific factors that matter, such as conversion rate, time on page, bounce rate, sales, and revenue.
Don't fall prey to digital gurus.
Yes, they may have knowledge about affiliate marketing and best practices. However, what's best for one person may not always be best for another. Keep in mind that their overview is more towards a generic audience and your need is more specific than that. Look for advice catered specifically to the industry you are venturing in.
Consult the experts.
While managing your affiliate marketing business is relatively easier, starting one can be daunting. It is best to consult expert coaches such as ours who are available to help answer your questions with a single call and guide you in the right direction.
Now that we've taken you through the vital tips needed to be a successful affiliate marketer, here are the best books to read build your foundation for a thriving online business in affiliate marketing.
NOTE: At Brand Builders, we have a team of experts ready to help you grow your affiliate marketing business. Please book a FREE call to keep on track with your business goals!
The Best Affiliate Marketing Books to Read
Understanding affiliate marketing requires constant taking in of concepts with the ever-changing nature of its workings. Reading up on affiliate marketing can help readers strengthen their tactics and better put them into practice.
While affiliate marketing courses do help a great deal, reading up on the topic beforehand can make it easier for you to practically implement the strategies and give in your own suggestions.
To help you get started, and to strengthen your existing knowledge of affiliate marketing, here are some of the best books to add to your to-read list of marketing books:
Evgenni Prussakov is an award-winning affiliate management expert and one of the best people to talk about affiliate programs and marketing. The book breaks down daunting aspects of affiliate marketing into simple, practical steps for readers to follow on a daily basis. Covering a multitude of topics, this book is highly recommended by the best in the industry.
What's good?
Comprehensive read
Covers essential techniques for a one-person business on up to a Fortune 500 company
Clear explanations
Ocean of examples
What's not?
More apt for manufacturers and distributors than marketers
Extremely technical for laymen to understand
Kevin Ulaner, in his book, offers a step-by-step guide to affiliate marketing to help you start your online business and make money as your reward. The book covers the benefits of affiliate marketing, the common mistakes every beginner makes, the fundamentals, and the steps to help you get started with minimal capital.
What's good?
Ideal for beginners
Well-structured thoughts
Easy to understand and comprehensive
What's not?
Not suited for people with a lot of experience
Offers the most basic knowledge and principles
Rajesh Srivastava speaks from personal experience in his book, The New Rules of Business: Get Ahead or Get Left Behind. The title certainly is apt, considering the rapidly changing times and trends. With over three decades spent managing various sectors, Rajesh has penned down engaging concepts and theories regarding the audience to your marketing plans as well as those working with you.
Giving insights on how to successfully run a business, the book is a guide not only to affiliate marketing but also to build positive relationships to help your business grow.
What's good?
Easy to read
Added anecdotes for a better read
Consistent and concise
What's not?
Does not offer much to those who already know the principles of affiliate marketing
Donald Miller has certainly impressed readers through his book with his introduction of a revolutionary method of building a Story Brand, keeping in mind the 'universal story points' that every human responds to. Miller simplifies the process of explaining what drives consumers to make a purchase and helps you identify the right ways to communicate your message across to your audience and make your customers the hero of your brand's story.
What's good?
Insightful read
The Story Brand framework acts as an encouragement for readers
The principles are applicable beyond affiliate marketing to general business and branding
What's not?
It's clickbait to drive readers toward expensive online courses
Repetitive in certain sections
Noah Gray has done a great job explaining the concepts and principles of affiliate marketing in this book. It provides a complete breakdown of everything you need to know about to feel confident in building your own affiliate marketing business. For those just starting out, this is certainly the right read.
What's good?
A great read to introduce yourselves to the concept of affiliate marketing
Comprehensive and easy to understand for newbies
Narrates a detailed breakdown of all things affiliate marketing, perfect for beginners
What's not?
Covers just the basics of affiliate marketing
Contains easy-to-acquire information without much that's truly unique
Repetitive
Who doesn't love a plan that's easy to take off with and is less complex than most other plans? Allan Dib, in his book, The 1-Page Marketing Plan, offers a simple solution that has been his breakthrough strategy. From helping readers get new customers and close sales effortlessly to get the desired marketing results and make money online, the book is perfect for beginners, as well as a good refresher for affiliate marketing veterans.
What's good?
Great for beginners and experienced small business owners
Easy to understand and comprehend
Extremely affordable – you get more than your money's worth if you're a beginner
What's not?
Not ideal for someone who's fairly knowledgable in affiliate marketing
No mention of example case studies for those who have followed The 1-Page Plan
In his book, Rethink Social Media, Paul O'Mahony talks about how social platforms can be an avenue to make money online instead of being a platform just to entertain. With the approach Paul mentions in his book, you can be on the marketing end of the spectrum, rather than the target audience.
Easy to understand, the book has no complicated jargon that would require a dictionary at your side. His theories are interesting and practical to use.
What's good?
Perfect as a step-by-step guide
Valuable for newbies and professional marketers
Outlines practical strategies
Offers timeless principles
What's not?
Currently only available as an ebook
With his decade-long experience in affiliate marketing, Robert Glazer, blogger and Managing Director of a leading affiliate program management agency has shared his insights. He goes into the changing times in the field of marketing, examining the root and evolution of the affiliate industry. The book gives its readers a better take on the impact of direct marketing to consumers and the path to making changes in marketing practices and business development.
What's good?
Very insightful
Narrates a comprehensive account of affiliate marketing
Ideal for both beginners and veterans in affiliate marketing
Apt for non-affiliate individuals too
What's not?
More focused on direct-to-consumer marketing
Understanding affiliate marketing well requires a strong foundation with the basic concepts solidified. For beginners, this is the perfect read to get started with. Authored by Keith Fugate, this affiliate book gives readers a simplified flow of things to do, mistakes to avoid, and a breakdown of modules for easier training for beginners.
What's good?
Relevant content
Easy to follow
Perfect for beginners
What's not?
Repetitive
Brief knowledge that is not enough to go by as a stand-alone read
While every book has its own pros and cons, remember that one person's treasure is another man's trash. Rather than following a generic view of things, identify which book can help you better your marketing tactics while strengthening your overall understanding of affiliate marketing and filling in any knowledge gaps you may have.
To help you out, we simplify the process of how to choose your next read.
How to Pick Your Next Read
These are just a few of the books available for both up-and-coming and experienced affiliate marketers to get their business reaching newer heights. So, how will you know which is the right read for you?
While there is always the method of trial and error as you pick up one book after another, it is better to know what is best for you and your business beforehand rather than getting halfway through a book and realizing that it's the wrong pick.
So, here's how you can decipher it:
Your level of knowledge
We've already had a clear picture of what made each of the above-mentioned books ideal. Understand that, as a newbie, you are more likely to need books that talk about the ABCs of affiliate marketing rather than planning and structure. Similarly, veterans would hardly benefit from a book that only lays out the basics.
Your industry or field
While you aren't likely to find an affiliate marketing book for every field of industry, you can certainly find the best affiliate marketing book closest to the field you are venturing in. For example, if you are looking to be an affiliate marketer in the online business space, it is best to stick to a book that is written for readers in that niche.
The credibility of the author
When you come across any book that claims to be a guide to affiliate marketing, make sure you check the credibility of the author online. This is one of the best ways to find out if you should invest your precious time reading up something they've written. You can always go beyond books they've written and check out their media appearances, podcast interviews, and more. With affiliate books becoming an online business, newcomers need to be careful in picking books by authors they can trust. Good books can be expensive, but bad information is even more costly.
Reviews of the book
Reviews work just as well as checking up on an author's credibility to help you find the best books about affiliate marketing to read. Most authors sell with the promise to help you make money online. Look for genuine reviews that talk about the results they achieved in terms of planning and strategizing better, or in managing taking their business further towards success.
Best Affiliate Marketing Books Wrap-up
Now that we've taken a look at the best affiliate marketing books and gained a better insight through the tips offered, implementing your new knowledge will be a lot easier! While you are in it to make money, you should also remember the amount of influence you can garner over your audience. There's a lot of potential!
Keeping track of what your competition is up to you can also keep you up-to-date with the ongoing trends in the affiliate marketing industry. The important thing to remember is to stay updated and keep 'doing' rather than simply 'learning.'
Please invest in the best affiliate marketing books, but don't forget to take this knowledge and use it for your success.
If you need help applying what you've learned about affiliate marketing, don't hesitate to book a coaching call with one of our experts today!